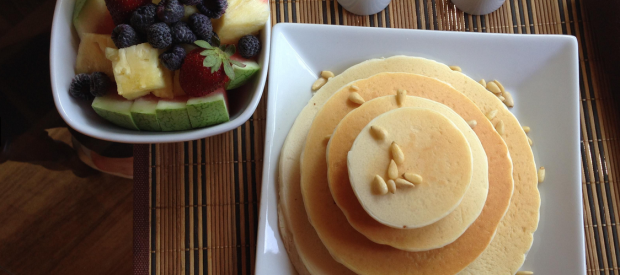 Would you like to start your day with this beautiful lake view with your breakfast served to you?
Almost everyone who has visited or stayed at La Fortuna enjoys their food with amazement with its beautiful presentation, freshness and great flavor.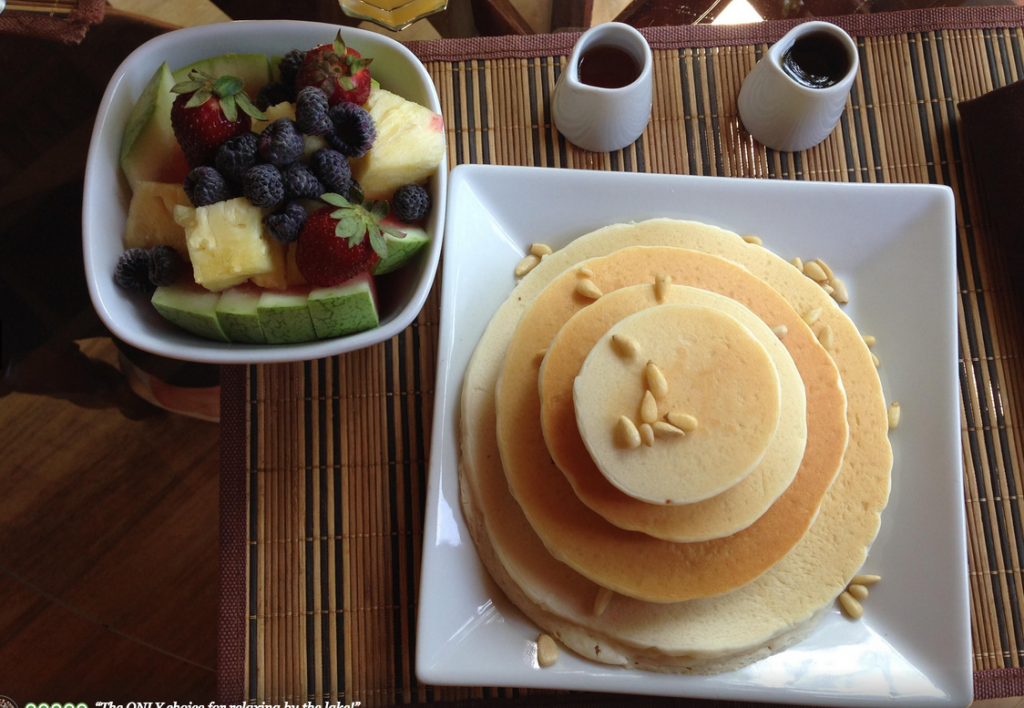 Today it is all about breakfast. We serve breakfast from 7 to 9 delivered to rooms or reception/restaurant. Some of the popular breakfast dishes are Santa Fe, pine nut pancakes (picture above) served with a fruit bowl and London, fried eggs with red beans, sausages and toast (picture below). All our breakfasts include coffee from our finca or tea.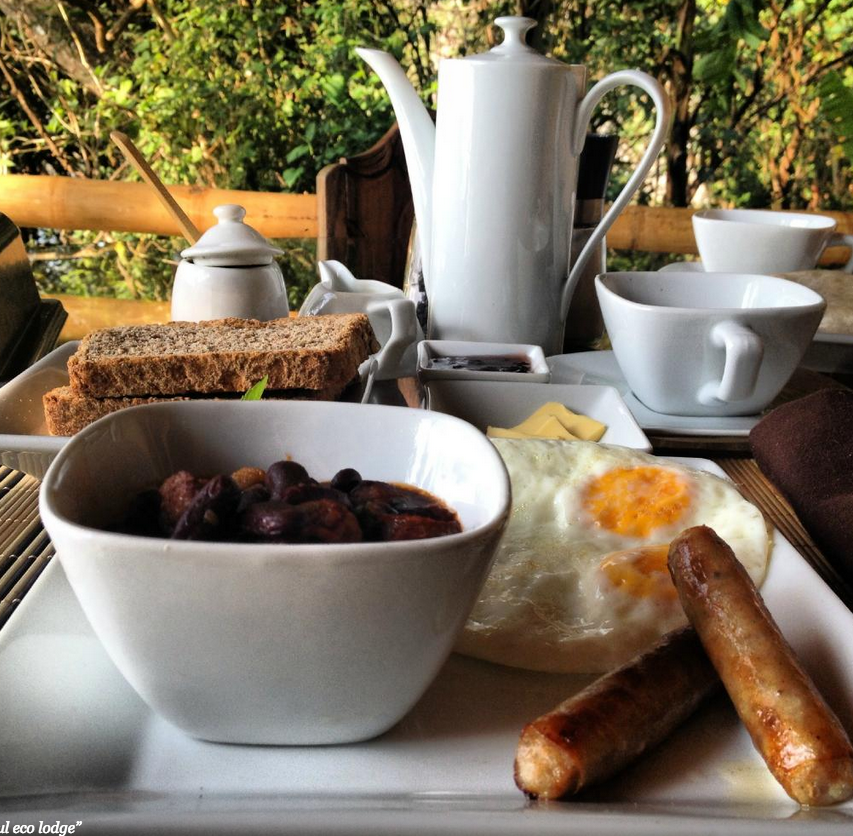 No worries if you are a vegetarian or allergic to certain ingredients. We can accommodate your dietary restrictions. Just make sure to let us know in advance so that we have time to prepare.
Oh, those pictures of our gourmet food are showing how exactly our dishes presented and served.
---