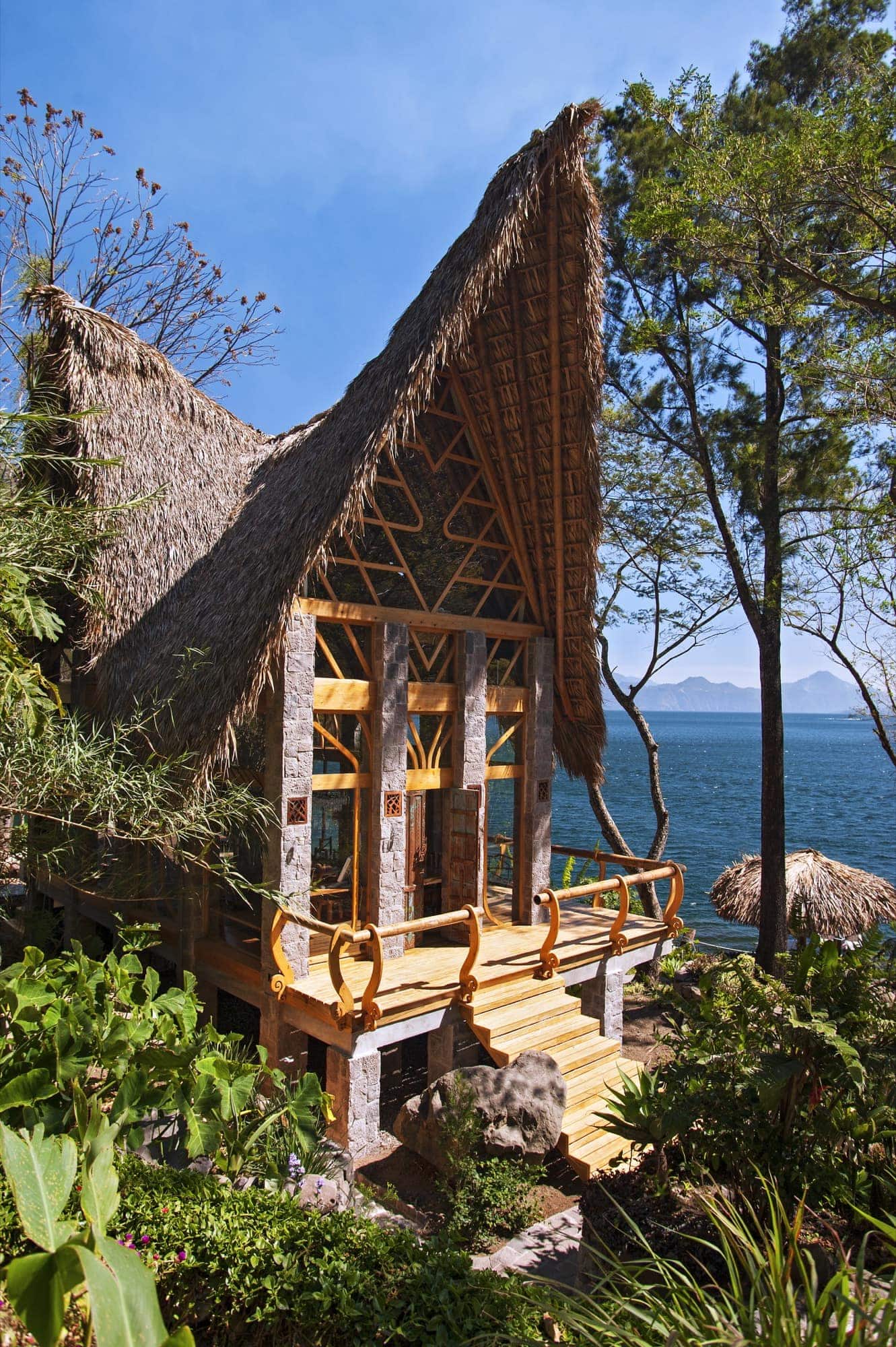 La Fortuna is an intimate, family-owned 'nano boutique hotel' located on the stunning shores of Lake Atitlan, Guatemala. We offer 5 private luxury bungalows made from fine hardwood, bamboo and finished with Balinese style thatched roofs. Our beautiful property is a place where you can relax in our lush jungle and gardens, soak in our lakefront wood fired hot tub and take in one of the world's most spectacular lakes.
La Fortuna is a genuine eco-hotel. We are 100% off-grid, using solar energy to power our property. Additionally, we use an anaerobic biodigester so we can dispose of our waste with the most minimal impact.
Each bungalow has been constructed using sustainable and locally sourced materials, including the bamboo which is grown on property. The furniture throughout the hotel was designed and custom-built by the owners with local craftsmen.
The work we put in to being an ecological hotel has been recognized by TripAdvisor who have awarded us with Platinum Status as a Green Leader ever since the implementation of their program.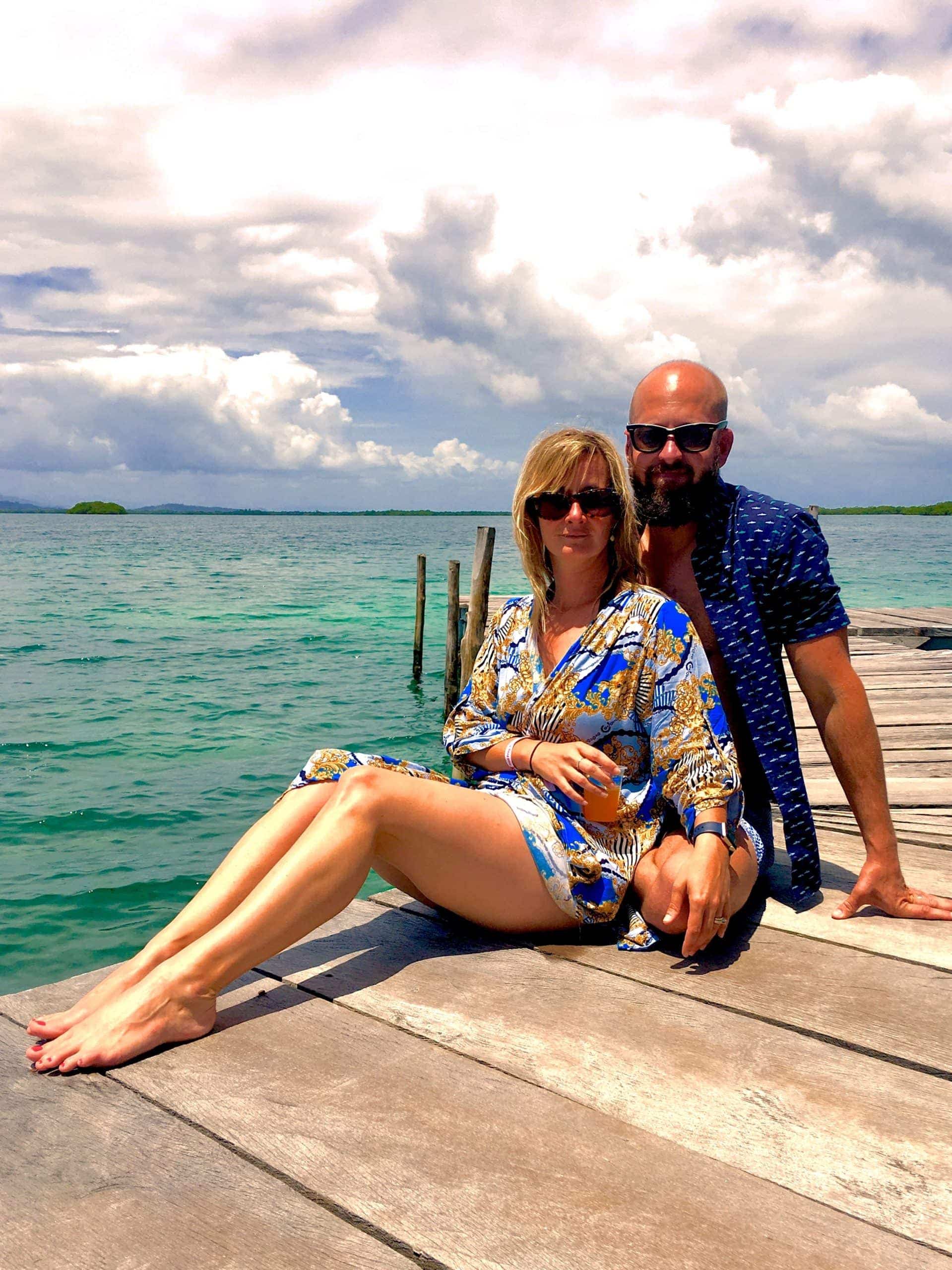 Steve and Katharine met while traveling and working in Latin America. First they fell in love with each other – and then with Guatemala.
La Fortuna was created with their shared knowledge of environmental protection and experience working within the tourism industry. Combining their two passions, they have created an ecological haven on Lago Atitlan, one of the most beautiful lakes in the world.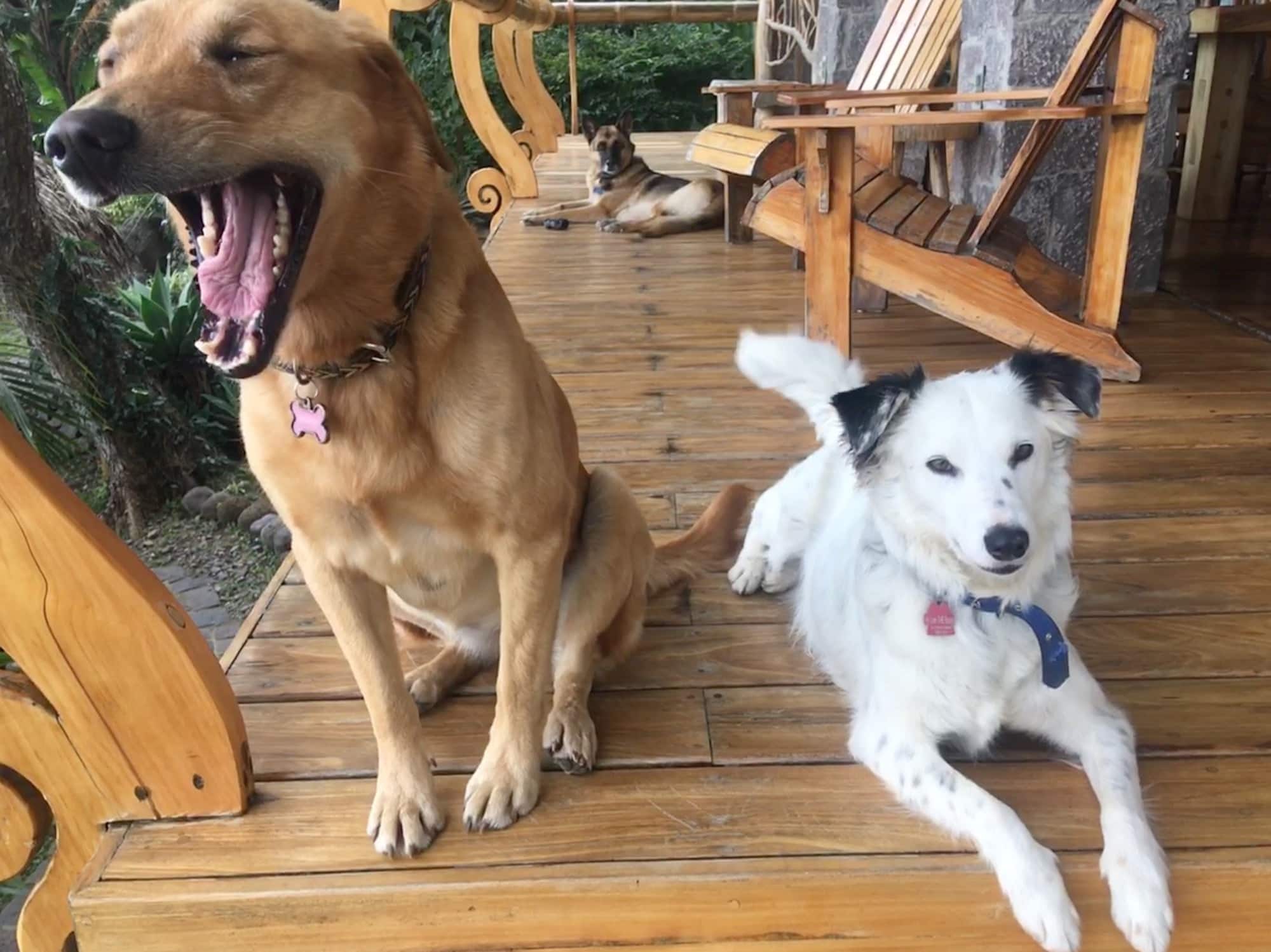 Sasha, Sanza and The Biscuit will give you a warm welcome at La Fortuna.