"The architecture of the place is perfectly matched with nature, service is flawless, the view has no description. Perfect place to really get rest and relax, meditate and contemplate."
"Every bungalow is private and they are all designed with amazing attention to detail. High ceilings, natural materials and off the grid."
"This place was more than I expected or imagined. Top notch service, amazing attention to detail, breathtaking views and so much more."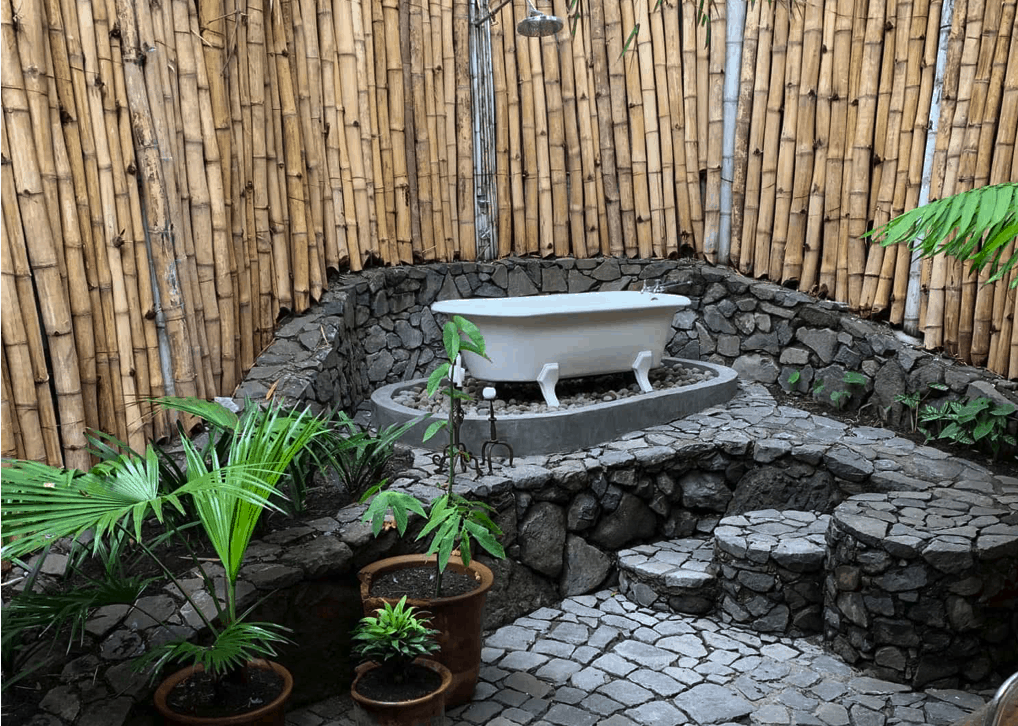 Suite 1
Suite 1 is a smaller two-story lakefront accommodation featuring local hardwood and a beautiful thatched Balinese style roof.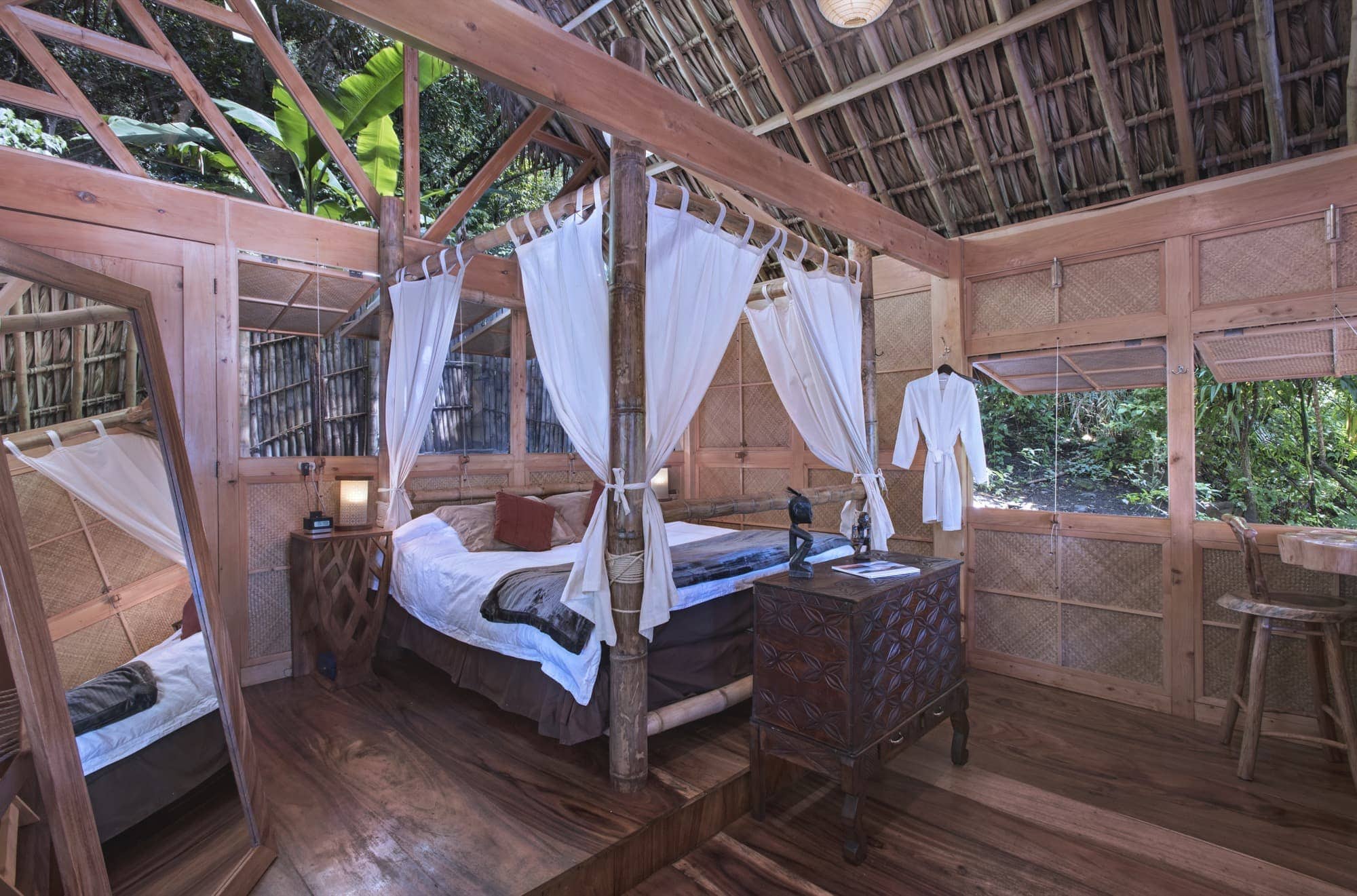 Suite 2
Suite 2 is our most private suite. It is surrounded by jungle, located in our very own coffee field.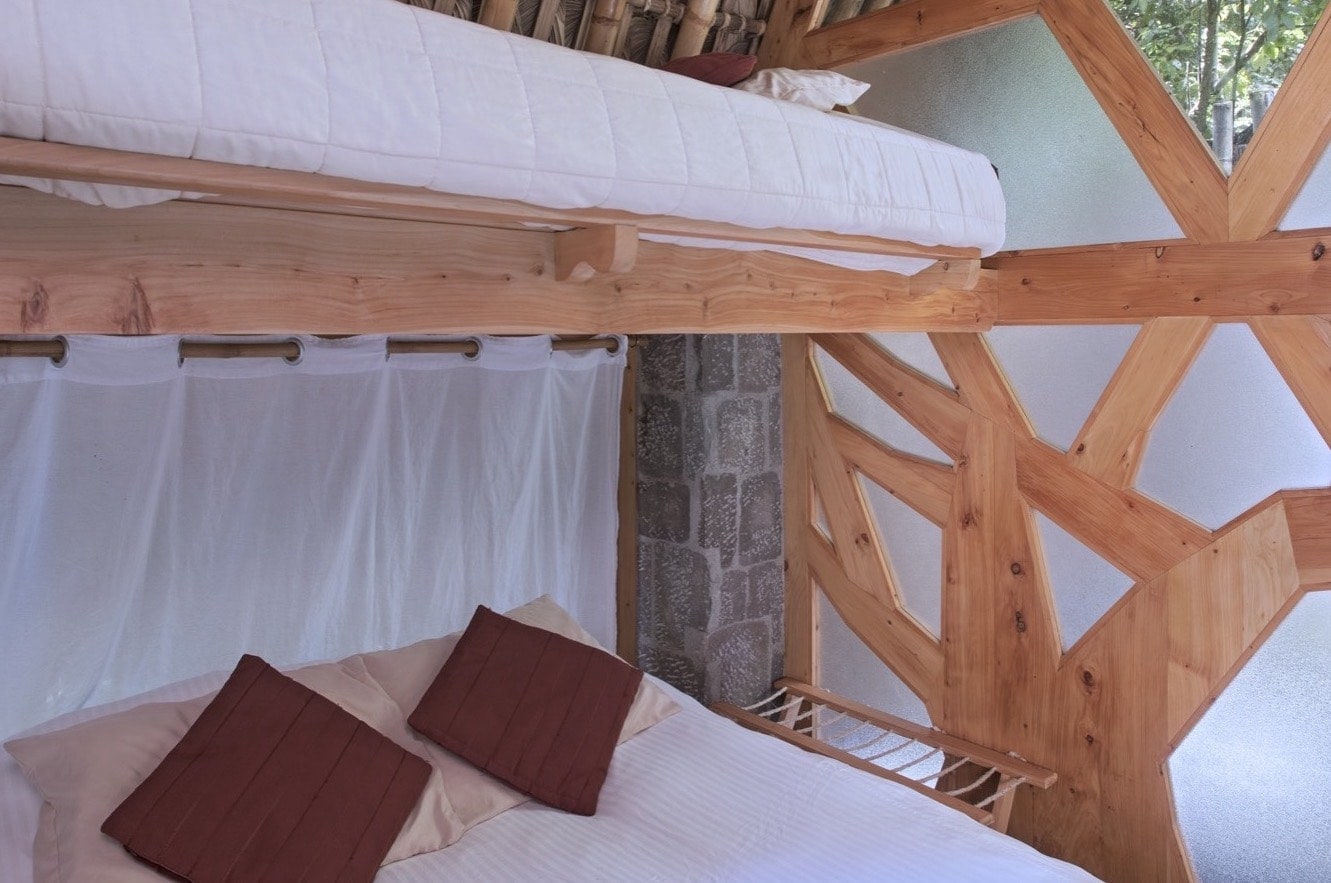 Petite Bungalow 3
Petite Bungalow 3 is the highest on our property with a beautiful tree full of orchids growing in the bathroom.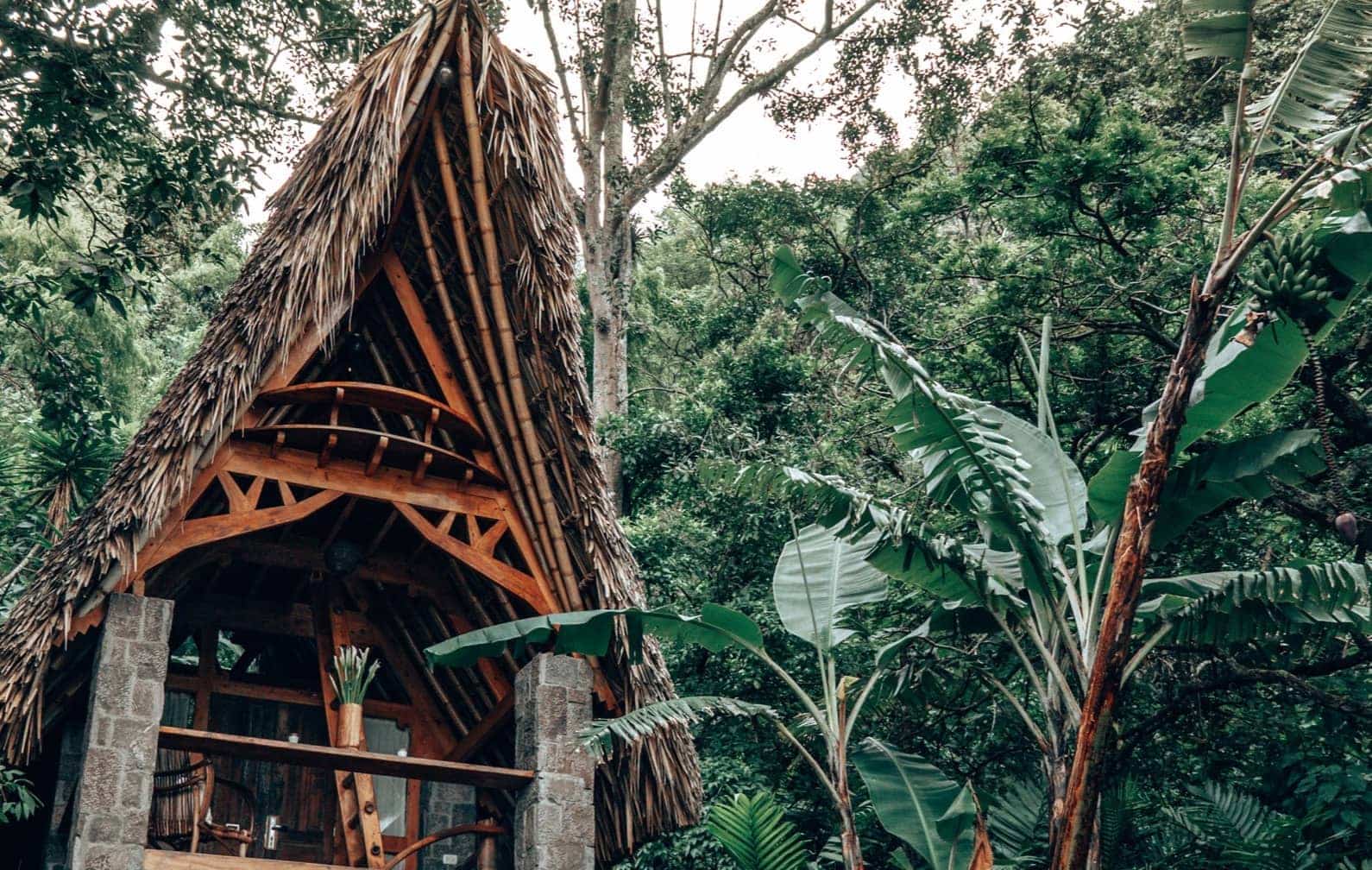 Petite Bungalow 4
Petite bungalow 4 is located higher up on the property and has stunning views of the lake through the jungle.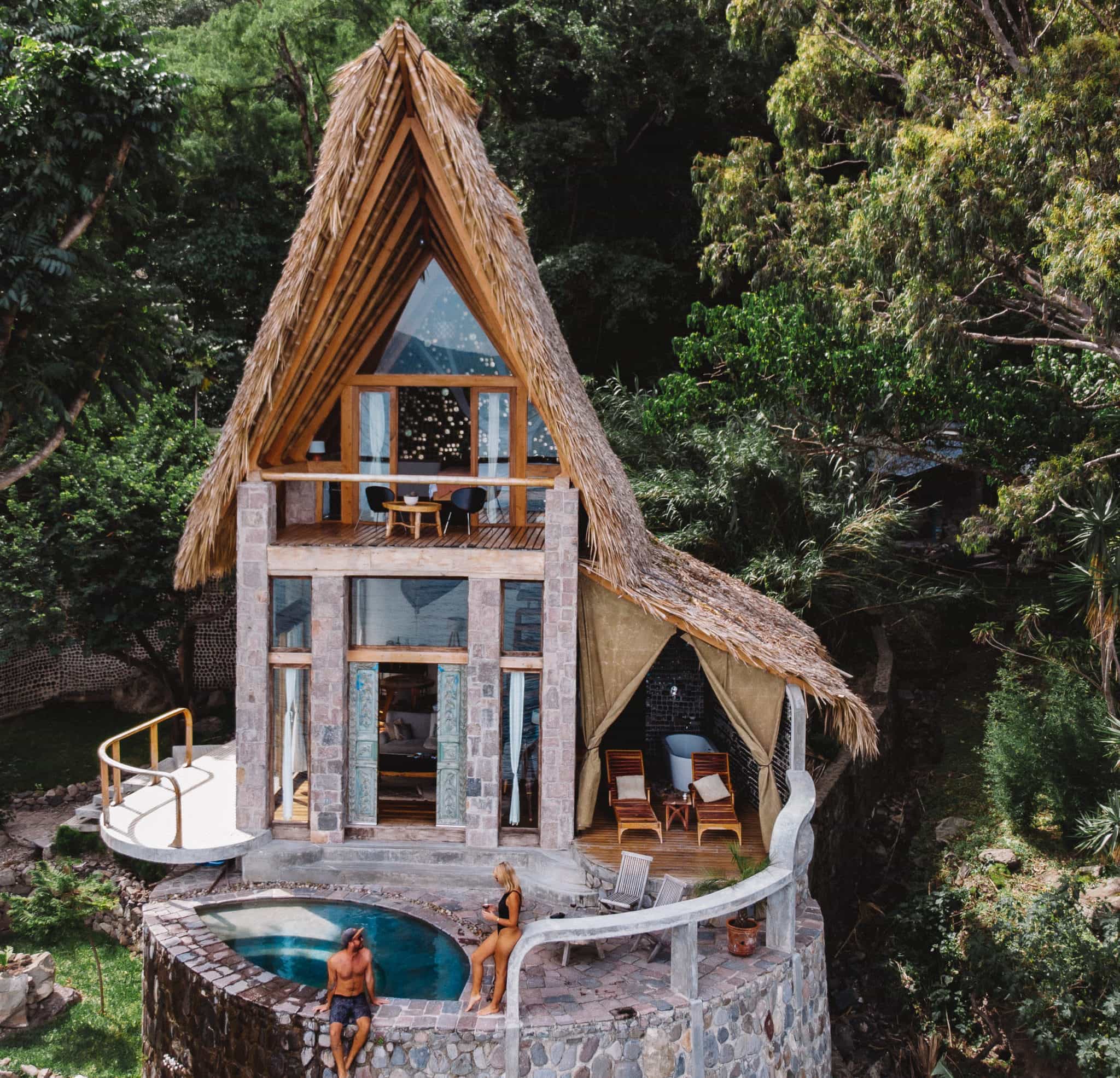 Deluxe Suite 5 is our largest and most luxurious suite. It is located directly on the waterfront, with unobstructed volcano and lake views from every room.
Is my deposit refundable?
All deposits are strictly non-refundable and non-transferable under any situation regardless of acts of God, war, or any other situation. We strongly recommend travel insurance.
Do you accept children?
We don't accept children under 12 years of age.
Can we bring our dog?
We happily accept a dog, but please check with us in advance as we only accept 1 dog per night and we need to make sure someone else hasn't booked a dog in. Dogs need to be a maximum of 30lbs and at the owner's risk and responsibility. There is a $25 US/night pet fee. Your dog needs to be friendly with other dogs as we have 3 large ones on the property.
Are there mosquitos in the property?
If you are afraid of insects this place isn't for you. We don't have anything poisonous but we are in the jungle and ecological so you may encounter small bugs during your stay and that's just part of life in the jungle.
Do you have wheelchair access?
If you have any mobility issues you won't want to stay here.  It's difficult climbing in and out of the boat on our dock and we are only accessible by boat.  There are also many uneven steps all over the property.
Can we bring our own food?
We don't allow self-catering here.  Food kept in your bungalow will attract ants and other critters which will become a problem for you and the guests after you.  We are also off-grid completely solar-powered which can only support one fridge which is full for the purposes of our restaurant service.
What is the nightlife like?
We aren't a party place.  You can't walk to bars or restaurants.  You can take the public boat between 6:45 am and 7:30 pm daily and hire a private boat after hours, but if you are looking for a party hotel it's not us.  We have a great selection at our bar for cocktails and a wine cellar but generally, there are 10-12 guests here at a time.
Can the cabins fit big groups?
Our rooms are set up for 2 adults.  If you would like to add a third person it can only be done in one of the 3 suites for a charge of $50 US/night. We can add an additional bed on request.
Can people come over and visit while we stay?
We don't allow outside guests on the property.  We try to keep the vibe intimate and small and like to know who is walking around. Our guests like that privacy and security too.